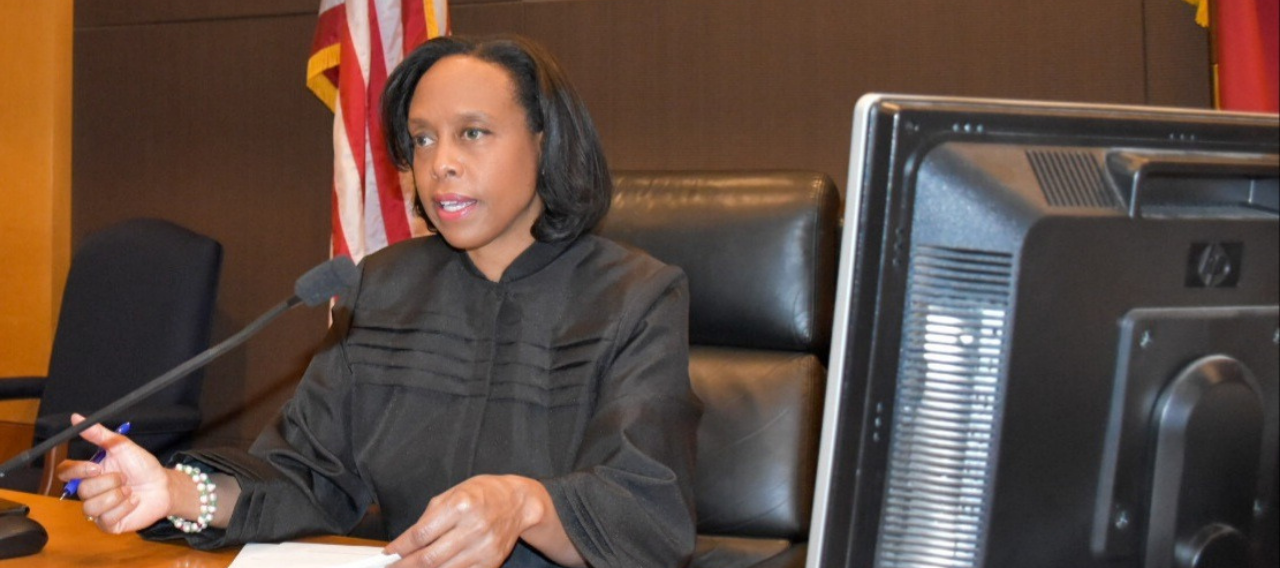 Serving since 2014 as the Chief Magistrate Judge, Cassandra Kirk has created a court that is accessible, technologically advanced, and financially efficient. To achieve these milestones, Judge Kirk examined the structure and business practices of the court, its utilization of resources, including the use and payment of contracted services, and assessed and continues to refine all aspects of the Court and its case management to serve court users better.
And, while the Court continues to improve, the list below highlights the progress under the leadership and direction of Judge Cassandra Kirk.
In 2015:
Created the Court's web site
Selected full time and part time magistrates through a public process to aid in the transparency of the Court
Strengthened the Treatment Diversion Court, resulting in connections to mental health services and reduced recidivism by participants
In 2016:
Provided mediation services at the North and South Annexes to help litigants better direct their desired outcomes
Implemented mandatory civil e-filing, using a Guide and File system
Supported the Answer Clinic resulting in counselling 600 families on Landlord- Tenant matters
Successfully eliminated the Court's 30,000 small claims case backlog
In 2017:
Fulton County Magistrate Court was selected as a demonstration site for a Civil Justice Initiative project through the National Center for State Courts, which allowed us to simplify our high-volume calendars,
Increased our accountability and accessibility to the community, providing videos, pamphlets, online resources to assist with court processes. As a result, we are connecting the Court with the community.
In 2018:
Began Misdemeanor Mental Health Court ("MMC") as a pilot project and to-date, through over 11 participant graduations, have positively affected over 50 lives.
Increased Community Contact: Hosted statewide Magistrate Judge training: "Overcoming Volume and Achieving fairness: We are Going to Do It!" b. Supported continued access to the Landlord-Tenant Housing Center (537 tenants assisted – 796 total visitors – October 2017-August 2018) c. Implemented informational sessions for the public through presentations to Community Associations and interested stakeholders.
In 2019:
Continued to build and structure the court to match our business processes
Engaged with the community through providing legal clinics and participating in holiday toy drives
Implemented additional technology: Text messaging alerts for small claims cases: to reduce the number of failures to appear and default judgments.
Implemented online dispute resolution for small claims to allow litigants the opportunity to resolve their disputes from their home.
Formalized the Court's intern program
In 2020:
Recognized with a Case Clearance Excellence Award for a three-year 254% clearance average by the Georgia Administrative Office of the Courts
Utilized technology and local media to assist in Court outreach during the pandemic and Statewide Judicial Emergency
Collaborated with community nonprofits to reimagine eviction as the default for nonpayment of rent
MMC became a state-certified accountability court
Continued to run court safely and efficiently 24/7/365, and with an integrated paperless courtroom process for high volume calendars.
In 2021:
Obtained additional resources to assist in the reduction of COVD-held cases
Maintained community connections
Implemented the self-help R.E.A.C.H. Clinic to assist customers with small claims, warrant application and garnishment matters.