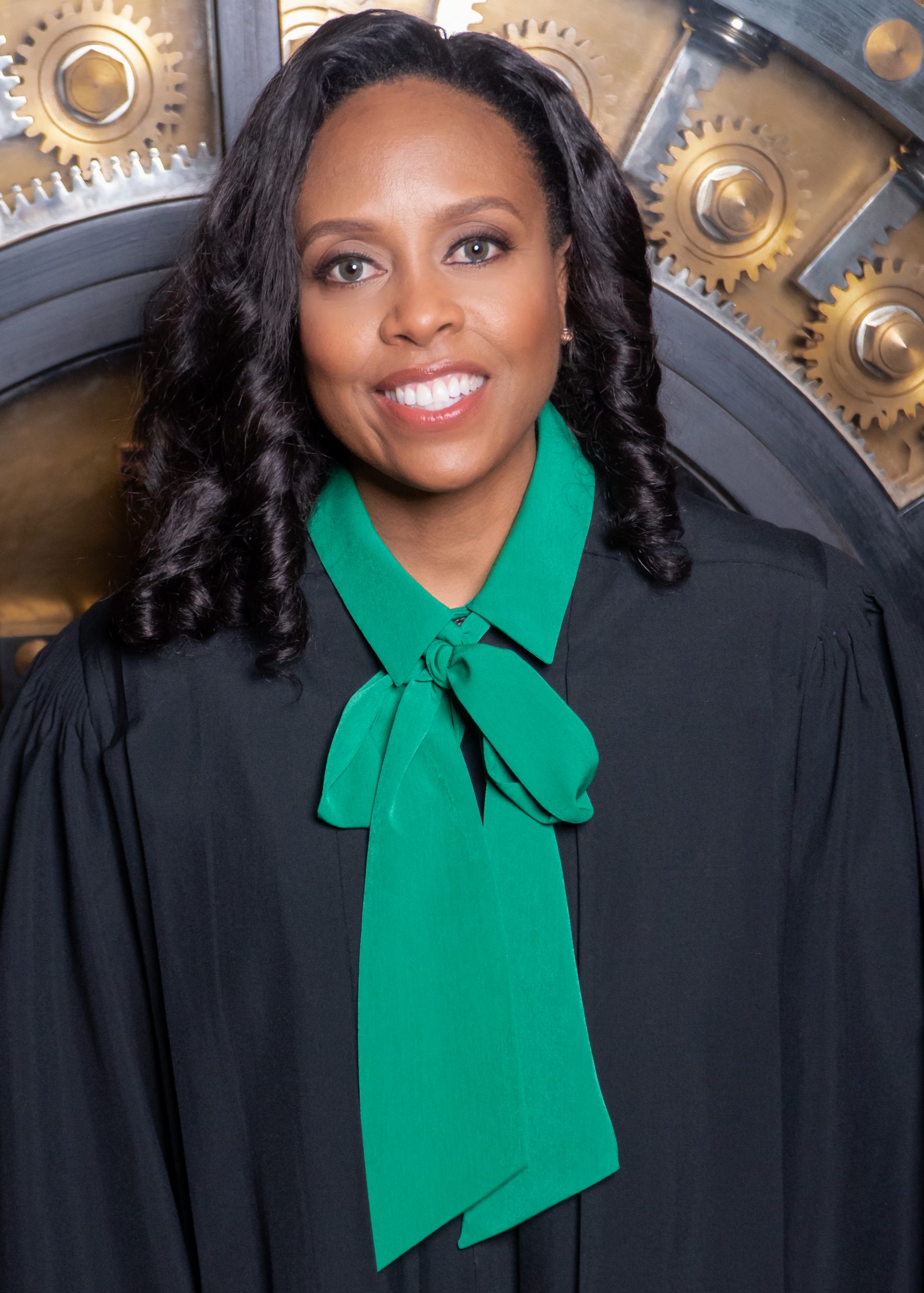 It is my honor to serve as Chief Magistrate Judge of Fulton County. Here, my life, professional, and legal experiences combine with my passion for public service and drive my decisions about efficient case management, accessibility in court processes and collaboration with community partners. I have used my over 27 years of legal experience as a jurist, prosecutor, defense attorney, civil litigator, and Administrative Director to redesign how the Magistrate Court of Fulton County serves its community. Since 2015, I have challenged situations with solutions and will continue to do so.
From eliminating the Court's 30,000 small claims case backlog, restructuring case calendaring to reduce the time parties spend waiting in court, to implementing mandatory civil e-filing, piloting a Misdemeanor Mental Health Court, and creating the R.E.A.C.H. Clinic, a self-help Consumer case clinic, the Magistrate Court of Fulton County continues to be a leader in Court innovations.  In 2017, the Court was selected as a demonstration site for a Civil Justice Initiative through the National Center for State Courts and in 2020 was recognized with a Case Clearance Excellence Award from the Georgia Administrative Office of the Courts. During the pandemic, we continued to operate and collaborated with community nonprofits to provide rental assistance for landlords and tenants.
This is our Court and my mission is to use our Court to Inform, Engage, and Empower Our Community.  I am a Georgia native and attended Briarcliff High School before receiving my B.A. from Williams College, and my J.D. from Washington and Lee University School of Law. Learn more about my accomplishments here.
Community Connections
Chief Judge Kirk supports our community through service to Alpha Kappa Alpha Sorority Inc., North Avenue Presbyterian Church and the Boards of Directors of The Atlanta Resource Foundation, EduHousing, the Southern Advisory Committee to Children's Rights, Chris 180, and Street Grace, a non-profit aimed at eradicating domestic minor sex trafficking.
Awards
As a result of her commitment to the community and the legal profession, Chief Magistrate Judge Kirk received several awards and recognitions for service and leadership, most notably:
Judge of the Year (Rolling Out Magazine and Women Works Media Group)
Magistrate Judge of the Year (Georgia Association of Black County Officials)
Named one of Atlanta Business Journal's Top 25 Extraordinary Atlantans
Named a Georgia Legal Trailblazer (Daily Report)
Woman of the Year (ACHI Magazine),
Power of Leadership Award (Black I Am Power and Entertainment Awards)
Unsung Heroine Award (Saving Our Children and Families),
Women of Strength Award (The Shaquille Clarke Foundation)
Women of Leadership Award (When Girlfriends Gather)
On May 24, 2022, vote to Keep Judge Cassandra Kirk as the Chief Magistrate Judge who will continue to lead Fulton County Magistrate Court on its path to progress.